Delivering Referrals
SR has delivered over 500,000 referrals to private specialists from GP's as of February 2020.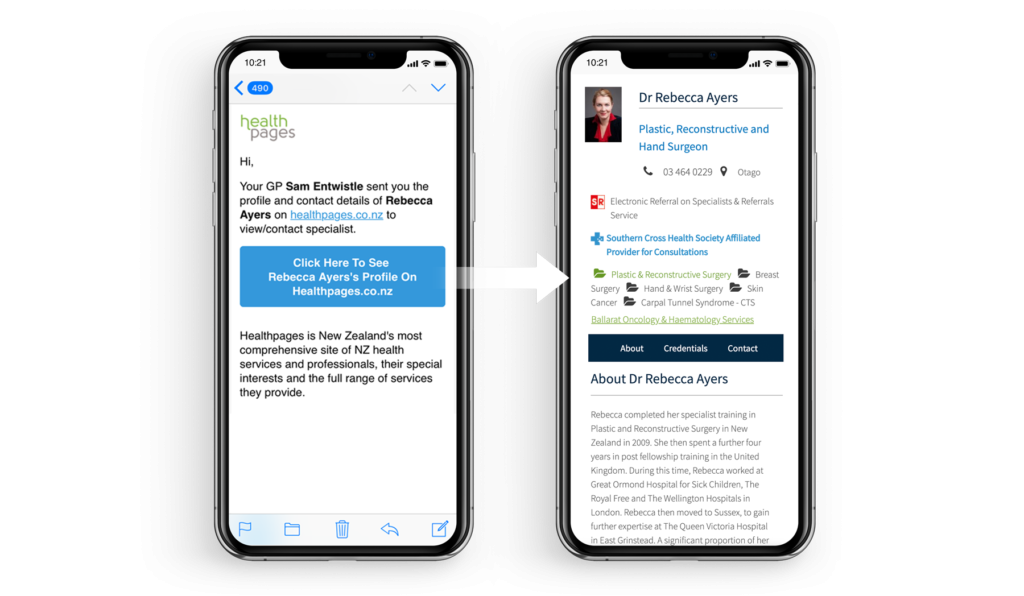 The SR service is the entire NZ Medical Specialists & Hospitals Directory accessible in Medtech software for GP's to view all specialist info and refer electronically.
The daily rate of referrals and number of GP's using SR to refer is still growing.
GPs can email the Specialist Profile to their patient – patients can then click the ph number on their ph to call and make their appointment.
GP's also love
GPs and patients can see specialists that have Urgent Appointments available.
Specialist search results can be refined to specialists that Southern Cross Affiliated Providers for Consultation.
Referrals can include attachments and photos.
GP's can automatically set a Followup Task for private referrals.
Features
Specialists see email referral notification immediately.
Referrals can be accessed anywhere anytime by Specialists and their staff (not just when in the office).
Referrals can be flagged as Urgent – seen by specialist in referral notification and in Referral Hub.
Specialists can Acknowledge and Decline referrals – sending a message back to the GP.
Once a doctor sees how easy it makes searching for a specialist and then sending out a referral, it is a no-brainer.
SR referrals are clearly structured with a layout that is very easy to interpret.
As a specialist general surgeon, the SR system has been a real benefit to our practice. The instant nature of the referral means we can offer appointments much more quickly.
Previous
Next
Get in touch with us today